Learn to Play & Sing On the Trail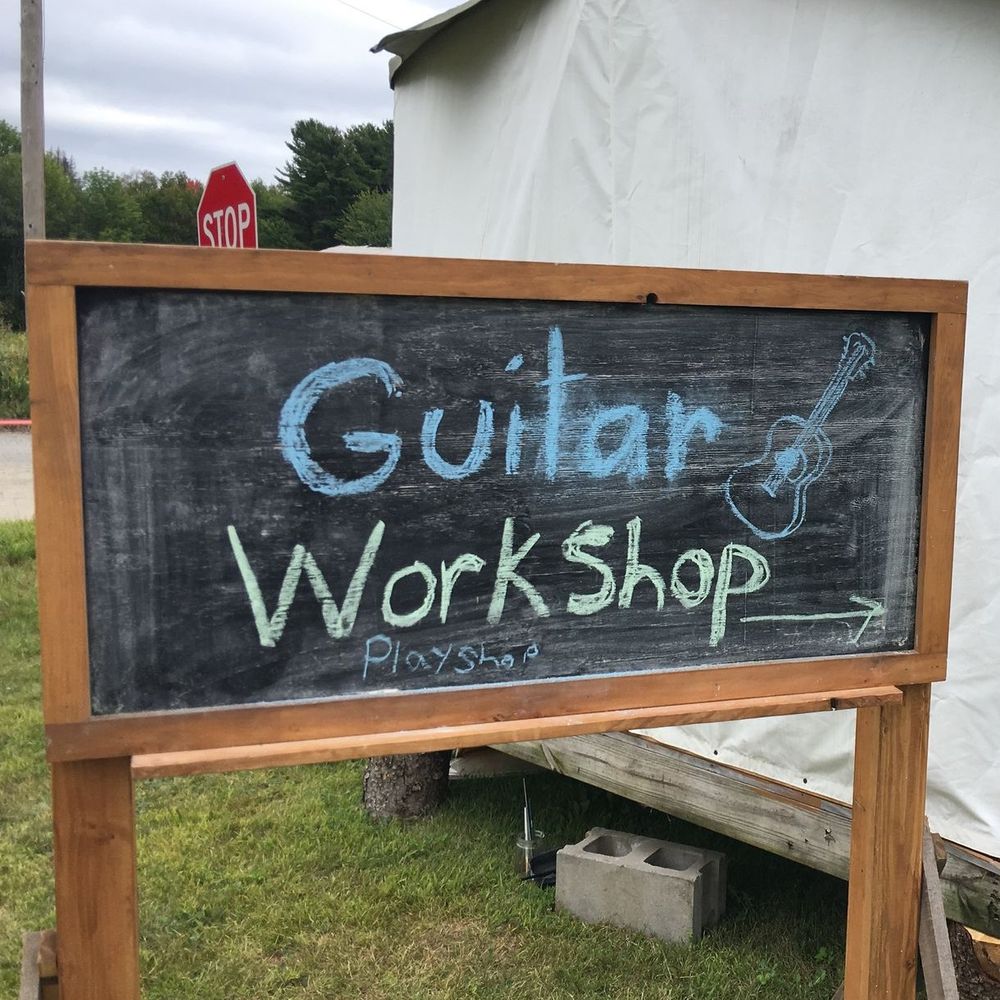 Trail-sponsored workshops and one-to-one classes offer instruction to develop skills for musicians who want to join in the fun.  Playing by ear is taught so you can jump right in and start playing without following a sheet of music. Improvisation, similar to Jazz, lets each musician learn to add a new twist to standard tunes.  Harmonizing plays a significant role in group jams, and we'll help you learn to find your voice. 

All workshops are experiential with supportive mentors who encourage playing with others at any level. Respect is the universal etiquette for Mountain Music and highly praised by all musicians who invest their time, whether mentoring or learning to play and sing.    
Our Workshops
Individual/One-to-One Instruction
Bluegrass Guitar: Fingerpicking, Flatpicking & Rhythm
Bluegrass/Clawhammer Banjo
Fiddle: Oldtime, Bluegrass
Mandolin 
Dobro: Resnophonic Guitar
Mountain Dulcimer
Autoharp
Ukulele 
Upright Bass 
Music Theory/Chord Progressions
Songwriting/Musical Arrangements
Group/Ensemble/Performance Workshops
 Bluegrass Music Makers Jam 
 Music Making Slow Jam 
 Playing Well With Others - The Art of Live Improvisation 
 Developing a Musical Stage Presence with Storytelling 
 Square Dancing Playing & Calling 
 Appalachain Musical Culture & History
 Finding Your Voice & Singing in Harmony
 Music Theory That Will NOT Mess Up Your Playing
Mastering the Neck - Bar Styles & Common Chord Progressions in Mountain Music
Our Instructors
Don Depoy & Martha Hills
Martha Hills and Don DePoy, a.k.a "Me & Martha," enthusiastically bring Virginia's Shenandoah Valley Music to the world. Co-founders of the Shenandoah Music Trail, they are the visionaries behind its successful Mountain Music programming, promoting and teaching the music they love.  They teach and perform all Mountain/Roots music styles, continuing the centuries-old music-making tradition of "taking a little of this and that" to create a fusion of musical genre to fit the occasion.  They are members of America's Old-time Country Music Hall of Fame, on the rosters for Virginia Commission For The Arts, Young Audiences of Virginia, and host concerts, jams, and workshops. 
Martha is the booking and community outreach coordinator for the Shenandoah Music Trail, and bass fiddle player in their performing duo with a professional background as an early childhood educator.  Don is a 5th generation music maker from the Shenandoah Valley and holds a Ph.D. specializing in American Music and Popular Culture. He is on faculty at Eastern Mennonite University and has won awards for his dulcimer, guitar & banjo playing. His teaching skills include mountain dulcimer, 5-string banjo, autoharp, guitar, Dobro, and mandolin, music theory, music cultural history, storytelling and so much more! 
On stage and in the classroom, they captivate audiences with spontaneous and amusing banter, backed up by tuned vocal harmonies and instrument virtuosity. Steeped in the tradition of improvised performing art, Martha and Don create a space where everyone can experience musical art as unfolding stories with signature songs that explore the universal themes of everyday life.  
Bill Wellington
Bill Wellington's career as a folk musician and storyteller spans over 40 years.  During that time he has toured with numerous bands and appeared as a solo artist throughout America and beyond, to include the traditional dance band Caledonia and playing at numerous community dances throughout the Eastern US. He is an advanced/professional banjo, fiddle, mandolin, and guitar player, extraordinary entertainer, teacher and storyteller. He has published a collection of original tunes including jigs, reels, and waltzes entitled Belknap's March, named for a War of 1812 fifer from Framingham, Massachusetts. Bill is best-known for his Radio WOOF series of recordings for children which won 5 Parents' Choice awards and has garnered life-long fans.